Where Can Your Passport Take You?
Discover the world's best passports in 2021. We rank the top global citizenships of today, using a unique set of criteria to determine a passport's power.
The True Value of a Passport
What makes a global citizen seek second citizenship? Admittedly, it's not just about the number of countries a passport facilitates visa-free access to. Factors like ease of doing business, quality of life, and investment opportunities are all big draws for individuals looking to uproot their lives and acquire a second passport. Hence, our Global Passport Index came to fruition.
READ THE FULL STORY
The World's Most Powerful Passports in 2021
Redefining Global Citizenship
While most indexes exclusively look at a passport's travel privileges, that doesn't tell the full story. We created a new methodology to determine a country's allure for relocation, investment, or dual citizenship purposes. The result? Individuals can easily use our ranking system to discover a passport's strength with three standalone indexes: Enhanced Global Mobility Index, Investment Index, and Quality of Life Index
Top Passports for Mobility, Investment, and Quality of Life
Best Passports for Mobility
The Enhanced Mobility Index is the first of the three dimensions of the Global Passport Index and the one carrying the most weight, responsible for 50% of the composite score.
View full ranking
Best Passports for Investment
The Economy Index, aims to provide a general assessment of an economy as an option for investment and other business decisions.
View full ranking
Best Passports for Quality of Life
Assessing the availability and cost of day-to-day amenities such as infrastructure, cost of living, personal and political freedom, environmental quality and attitudes towards foreigners.
View full ranking
Meet the Research Team Behind the Global Passport Index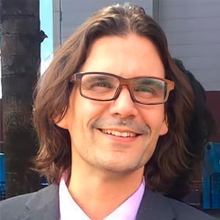 Dr. Roberto de Pinho
Hailing from Brazil, Roberto has an academic background in computer science and energy industry regulation. He's spent the last decade working in Science, Technology and Innovation Policy and Indicators, with a keen interest in bibliometrics, scientific metrics, and data science.
Having collaborated with various institutions like OECD, UNESCO, and the Intergovernmental Oceanographic Commission of UNESCO (IOC), Roberto has produced policy-relevant studies, working papers, and reference documents, working with other international experts.
Whether designing a program from scratch or analyzing a problem, Roberto uses data as part of his day-to-day operations. Finding reliable sources is a critical component of his work, and his expertise lies in connecting meaningful data to science and innovation.
Vladimir López-Bassols
Originally from Mexico, Vlad spent his life shuffling between numerous countries before settling down in Washington D.C. as an independent consultant for international organizations like UNESCO and the World Bank.
With an academic background in maths and statistics, Vlad initially spent twenty years in Paris at the Organisation for Economic Co-operation and Development (OECD), working on statistics and data in the science and technology sector. His specialty lies in simplifying complex technical work, harmonizing data from different countries and sources, and in turn, delivering statistical research with vigor.
Having worked with composite indicators before, Vlad was particularly inspired by Global Citizen Solution's mission to create its own version of the Passport Index. For Vlad, it's not just about data; it's about connecting numbers to messages and creating meaning for the individual.